Camping Friesland, Camping de Waps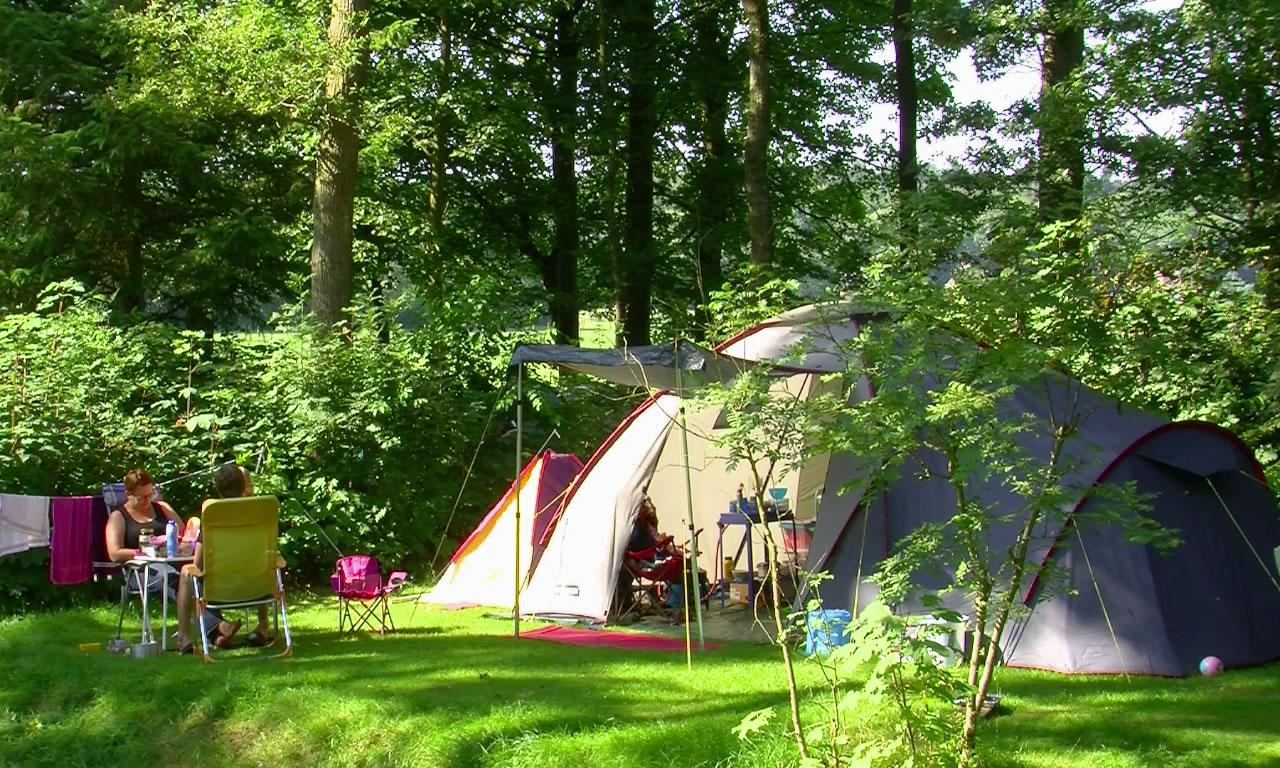 Enjoy Friesland the French way
Camping de Waps – Camping
Closer to nature
Discover a world of camping with charm, located in the midst of the gorgeous Fontein forest on the border of Frisian village Oudemirdum in Gaasterland at Campsite de Waps.
At De Waps, you can relax, enjoy your freedom, the tranquillity and the love of nature, which has made Campsite de Waps famous. A camping trip at the Waps will be a genuine holiday experience.
Enjoy carelessly – De Waps
100 years of experience in camping
With more than 100 years of experience in camping, de Waps has grown to be a forest camping where atmosphere, tranquillity, simplicity, and respect for nature are in perfect harmony.
De Waps is an excellent basis to enjoy your care-free vacation. Whether you are alone, together or with your (grand-)children. Do you want to stay just one night or are you planning to be our guest for a few weeks?
Do you want to stay just one night or are you planning to be our guest for a few weeks?
As a small-scale campsite with the label Characterful Green Camping, De Waps guarantees a personal welcome with particular interest in all your wishes.
"Facilitating your holiday until you are fully satisfied, in a personal way with the right feeling, that is our skill and we are proud of that."

Patrick Jaasma,
Owner Camping de Waps
Discover and experience – Friesland
Discover Friesland the French way
Straight from your tent or caravan you find yourself surrounded by nature. Are you ready to discover more of Gaasterland?
Make beautiful hike or bike tours along some splendid Frisian villages.
Along the way, settle down in one of the many restaurants which are full of character. Continue your tour alongside the famous slopes, where you can swim and relax on one of the lovely family beaches on Lake IJssel.
There are many ways to spend your time in Gaasterland. Spotting birds at the Sondeler Leien, eating fish in Laaksum, discover the local culture in Stavoren or Sloten and after that, you can admire the boats entering the harbour of Lemmer whilst sitting on a terrace.
That is experiencing Friesland the French way. In your own way and in your own tempo.
Freedom – camping in nature
Creating the right holiday feeling is exactly our skill.
Spending your holidays at the Waps is synonym for tranquillity, nature and … freedom.
In every aspect you will experience our philosophy behind the idea: camping in freedom.
At De Waps, respect for each other and respect for nature play a central role. Keeping this in mind, we assume a healthy dose of responsibility. That is why we deem it unnecessary to bother you right away with a long list of house rules.
"Encounter, enjoy and experience with respect for one another."
Klik hier voor een impressie van de camping: